Piotnet Switch Content lets you showcase your key information beautifully, and interactively on your website to drag customers' instant attention, accelerate site traffic, and conversion taking less scroll time. This feature allows you to use saved templates, images, text, or visual content in each section, and style in advance to make a standout website for visitors to boost sales.
Demonstration
This content of Section 1
This content of Section 2
Tutorials
Step 1:
In the Bricks Panel > Find and use Piotnet Switch Content element.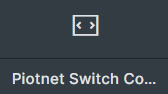 Step 2:
Choose the Content Tab and fill out inputs of both Sections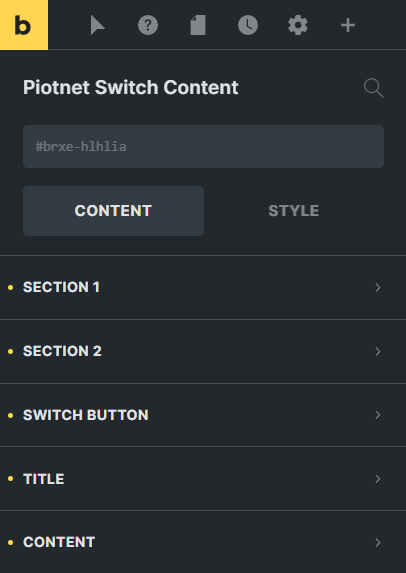 Section 1 and 2:
Title: Name of Section.
Type: You can use any of the three available types of content for Text Editor, Image, and Bricks Template.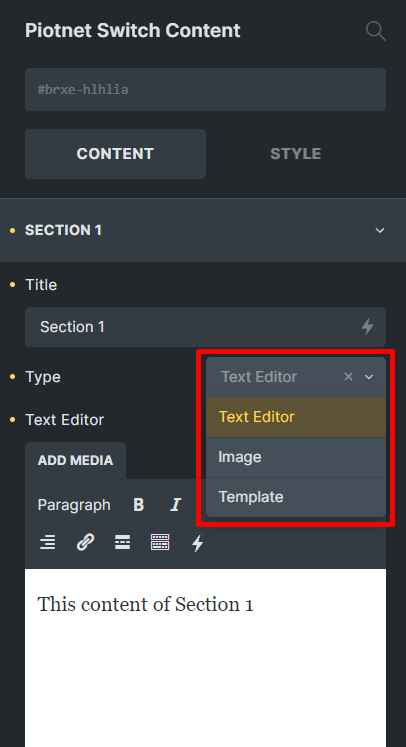 Switch Button:
Customize the Box Around 1 and 2, Switch Color, Size, Spacing, Margin Bottom, and Radius.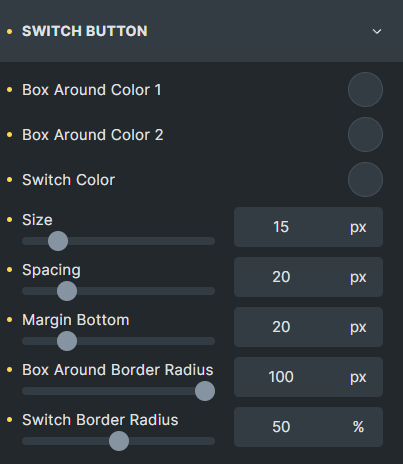 Title and Content
Typography: Adjust the font settings.
Color: Select a color for the description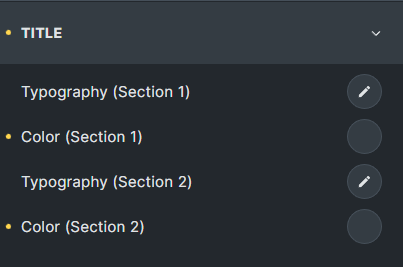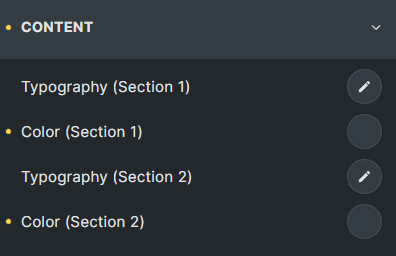 You also customize the relevant elements of Bricks Style Tab